hola amigos de nuevo con blender, hoy les presentare los motores externos para renderizar con blender, realmente son buenos y son gratis, y facil de manejar, asi que no se asusten.
Luxrender
is a physically based and unbiased rendering engine. Based on state of the art algorithms, LuxRender simulates the flow of light according to physical equations, thus producing realistic images of photographic quality.
como ya saben luxrender es fisicamente correcto, simula la luz como actua en el mundo real, y como ya lo habran notado es lento a la hora de renderizar y requiere una maquina algo potente, pero para experimentar con el, con la que tienes bastara. lo que sucede es que luxrender calcula la luz en la escena y sus rebotes y luego renderiza y de nuevo calcula y renderiza asi de forma indefinida, a menos que tu le des un tiempo o un numero de passes para que se detenga.
ahora algunas imagenes de su galeria.
Pov-ray
is the oldest free and open-source 3D renderer. It generates images from a text-based scene description language. It supports mathematically defined primitives as well as their polygonal counterparts; A Turing-complete scene description language (SDL) that supports macros and loops; Subsurface Scattering (sss) and translucency; Atmospheric effects such as fog and media (smoke, clouds); photon mapping; Pause and restart a render after shutdown; Real Time Rendering mode, etc.
POV-RAY
es

el motor de renderizado

3D gratis

y de código abierto

más antiguo

.

Genera

imágenes de una

escena 3d usando un

lenguaje basado

en texto.

Es compatible con

las primitivas

definidas matemáticamente

así como

sus homólogos

poligonales

;

Dispersión

del subsuelo

(

sss)

y translucidez

;

Efectos

atmosféricos como

la niebla y

los medios de comunicación

(humo

, nubes);

mapeo

de fotones

;

Pausa

y reinicio a

hacer

después de la parada

;

Tiempo real

modo de

representación

,

etc.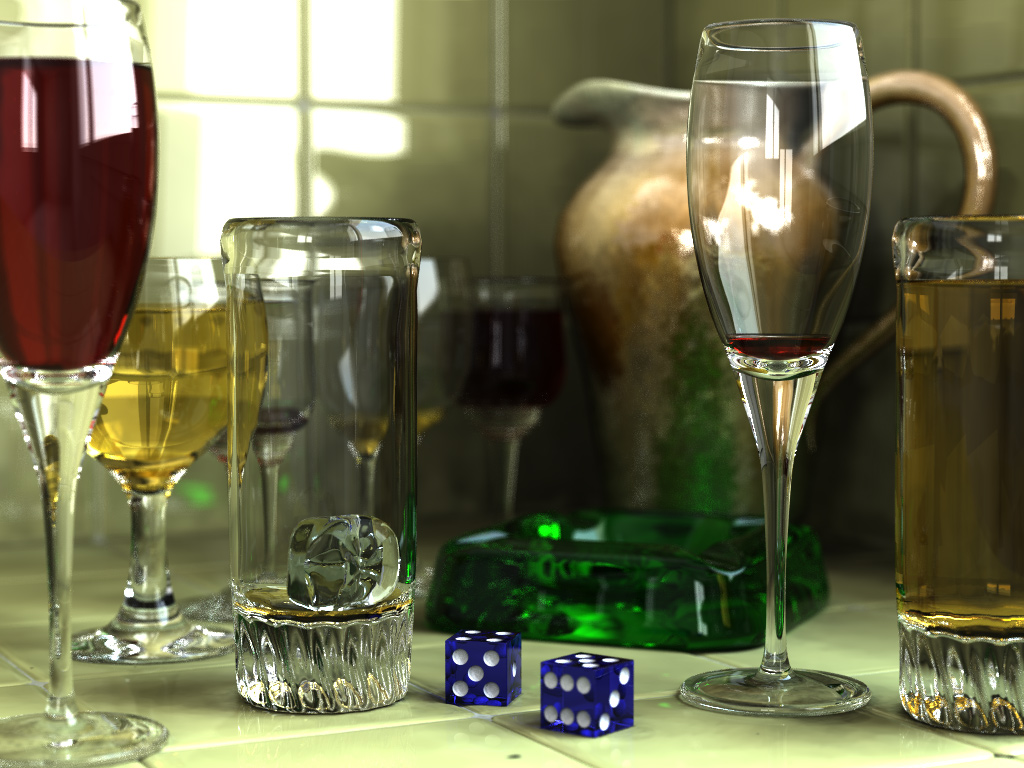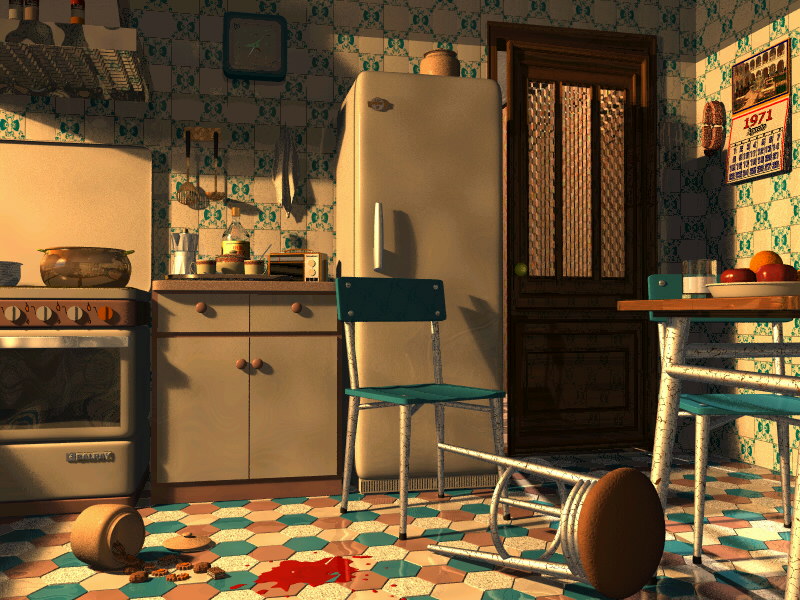 Mitsuba
In comparison to other open source renderers, Mitsuba places a strong emphasis on experimental rendering techniques, such as path-based formulations of Metropolis Light Transport and volumetric modeling approaches. Thus, it may be of genuine interest to those who would like to experiment with such techniques that haven't yet found their way into mainstream renderers, and it also provides a solid foundation for research in this domain.
Mitsuba comes with a command-line interface as well as a graphical frontend to interactively explore scenes. While navigating, a rough preview is shown that becomes increasingly accurate as soon as all movements are stopped. Once a viewpoint has been chosen, a wide range of rendering techniques can be used to generate images, and their parameters can be tuned from within the program.
Mitsuba es un motor de render exelente, es muy joven aveces se cae, pero los resultados son buenos, es rapido y si tienes una maquina desente estaras feliz con el, no tiene todo lo que un motor de render nesecita pero va por buen camino.
Yafaray
is a free open-source montecarlo raytracing engine released under the LGPL 2.1 license. Raytracing is a rendering technique for generating realistic images by tracing the path of light through a 3D scene.
YafaRay

es un motor de

trazado de rayos

montecarlo

gratuito de código abierto

distribuido bajo

la licencia

LGPL

2.1

.

Raytracing

es una técnica

de renderizado

para generar

imágenes realistas

trazando

el camino de la

luz a través de

una escena 3D

.
Realmente yafaray es bueno pero es muy limitado en shader, y se esta quedando atras, en uso por los usuarios, la mala compresion del mismo, ya que pocos saben como incrementar los passes, para optener un resultado realmente bueno y hasta exelente.
personalmete te recomiendo yafaray, cycles y luxrender en ese orden esta su rendimiento y velocidad, no ostante su calidad es subjetiva, ya que dependera mas de ti, que del motor en si, y claro que la computadora juega un papel importantisimo
en los tiempos del render, no en la calidad del mismo, experimenta con mitsuba y pov-ray no te arrepentiras, ya que un motor es mas bueno en una escena y otro en otra, pero recuerda depende mas de ti.